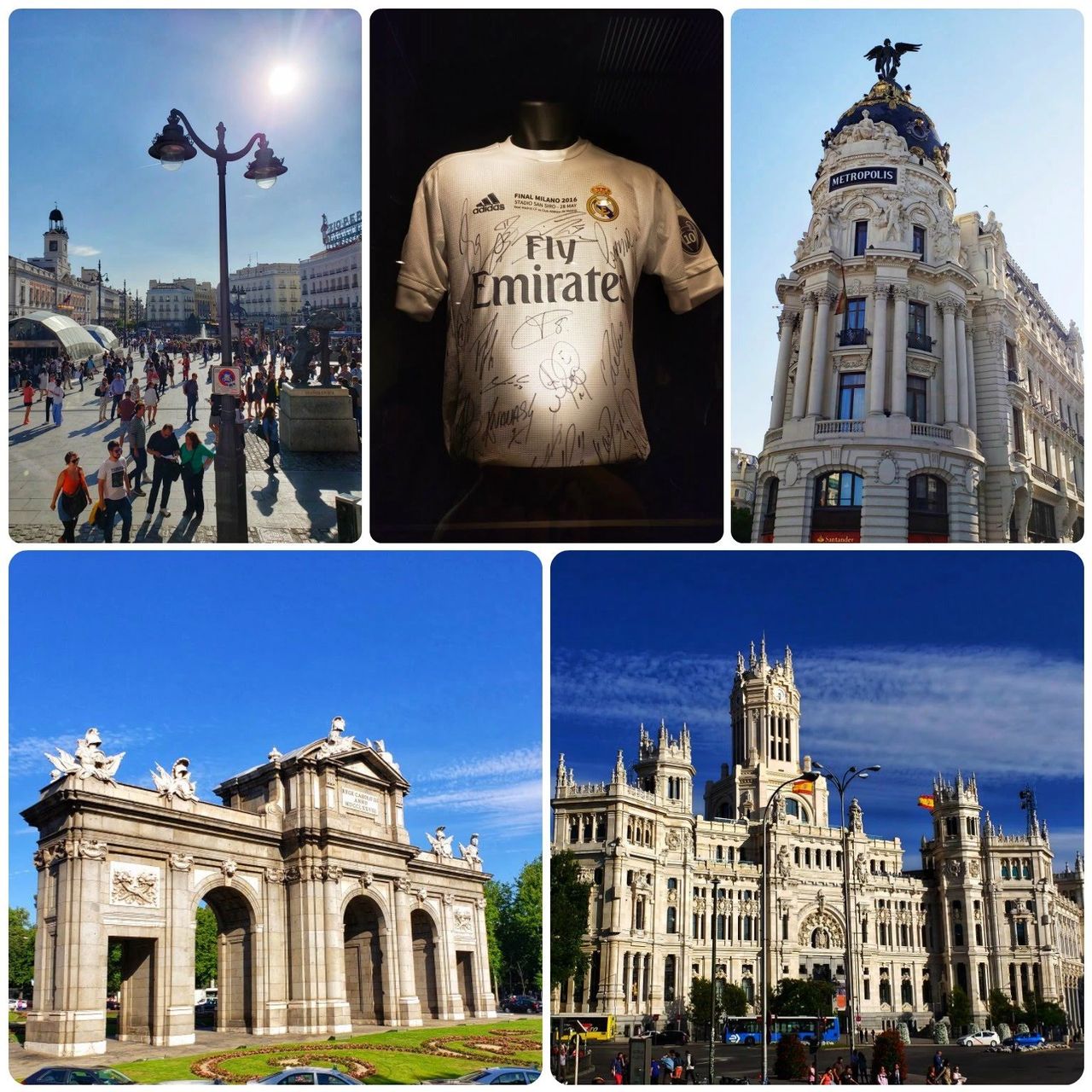 After an afternoon in Madrid, Spain we flew to Marseilles for our Provence part of the vacation. Although we didn't really spend a lot of time in Madrid, seeing my club Real Madrid, going through the hop on hop off bus – spending the rest of the early night time going around the city at the top of the bus was very refreshing! Ending up with a Peruvian Spanish mix cuisine was memorable.
Taking the regional train from Marseille to Avignon, you'll pass through a number of small towns and villages that are worth exploring along the way. We did not stop on any of them but I thought I would just mention them.
Some of the places you can see on this train route include:
Martigues – This charming seaside town is known as the "Venice of Provence" for its picturesque canals and bridges.
Miramas – A small town that is home to a number of historic sites, including a 12th-century church and a 17th-century castle.
Salon-de-Provence – This town is famous for its soap making and is also home to a number of historic landmarks, such as the Chateau de l'Emperi.
Cavaillon – A beautiful town known for its delicious melons, as well as its historic center and weekly farmer's market. We got our AirBnB in this town
Avignon – Our destination, Avignon is a historic city that is home to the stunning Palais des Papes, the famous Pont d'Avignon bridge, and a number of other cultural and historic attractions.
Taking a regional train is a great way to explore the charming towns and villages of Provence and soak up the region's rich history and culture.
Avignon TGV
We had rented a car because we planned on going around town and visiting specially SCAD Lacoste because I went to SCAD and our daughter was thinking of going there too.
If you're looking to rent a car from Avignon TGV train station, there are several car rental companies with offices located at or near the station.
These include:
Europcar – located inside the train station
Hertz – located just outside the station, at Rue Paul Langevin
Avis – located just outside the station, at Avenue de la Gare TGV
Enterprise Rent-A-Car – located just outside the station, at Avenue de la Gare TGV
Sixt – located just outside the station, at Rue Paul Langevin
It's recommended that you book your car rental in advance, as availability can be limited during peak travel periods. You can typically reserve a rental car online or by phone, and some companies may offer discounts for booking in advance or for booking for a longer period of time.
When you arrive at the train station, simply follow the signs to the car rental offices, which are usually located in the main terminal or just outside the station. Be sure to bring your driver's license, credit card, and any other required documents with you when you pick up your car.
Avignon
Avignon is a beautiful city in the south of France that is known for its rich history, stunning architecture, and vibrant cultural scene.
Here are some of the top places to visit in Avignon:
Palais des Papes – This Gothic palace was once the seat of the Catholic Church and is now a UNESCO World Heritage Site. It features stunning architecture, beautiful frescoes, and breathtaking views of the city.
Pont Saint-Bénézet – Also known as the Pont d'Avignon, this iconic bridge spans the Rhône River and is a symbol of the city.
Musée du Petit Palais – This museum houses an impressive collection of Italian Renaissance art, as well as works by Avignon's own painters.
Avignon Cathedral – This beautiful cathedral dates back to the 12th century and features a stunning mix of Romanesque and Gothic architecture.
Rocher des Doms – This hilltop park offers panoramic views of the city, as well as beautiful gardens, fountains, and statues.
Place de l'Horloge – This bustling square is the heart of Avignon's social scene, with plenty of cafes, restaurants, and shops.
Les Halles – This covered market is a foodie's paradise, with vendors selling everything from fresh produce and meats to artisanal cheeses and wines.
Rue des Teinturiers – This picturesque street is lined with ancient waterwheels, charming cafes, and artisan shops.
Calvet Museum – This museum features a collection of art and artifacts from around the world, including works by Picasso, Matisse, and Van Gogh.
Avignon Festival – If you're visiting in July, be sure to check out the Avignon Festival, which is one of the largest and most prestigious arts festivals in the world, featuring theater, dance, music, and more.
We did not go to all of them since we were just passing through. We did go to Palais des Papes and spent the afternoon wandering around the great halls and listening to the tour headsets that were given to us.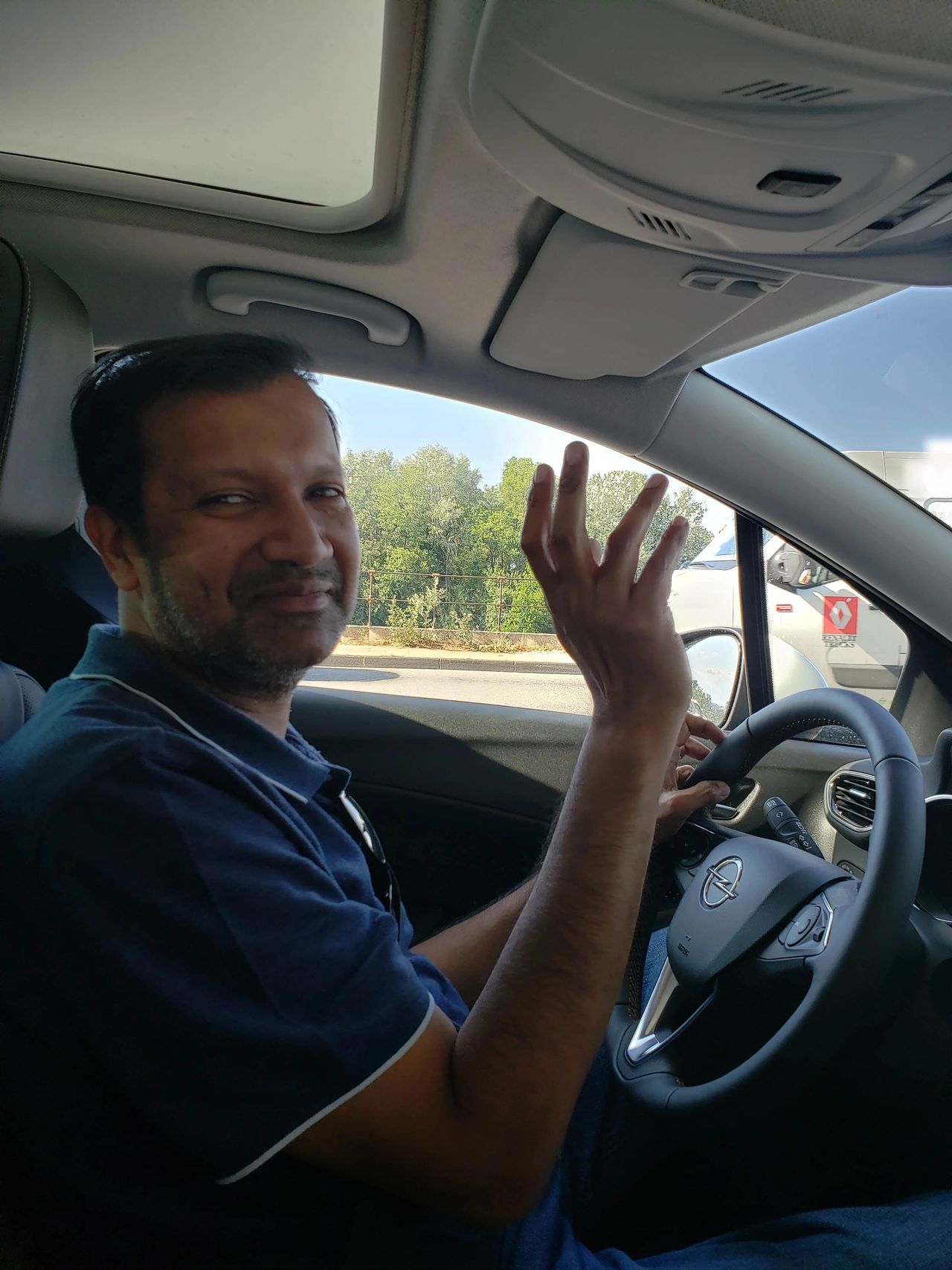 Palace of the Popes
The Palais des Papes is a Gothic palace located in the historic center of Avignon, France. It was built in the 14th century as the residence of the Popes who fled from Rome during a period of conflict known as the Avignon Papacy. The palace is one of the largest and most impressive medieval Gothic buildings in Europe and is a UNESCO World Heritage Site. It consists of two main parts: the Palais Vieux (Old Palace) and the Palais Neuf (New Palace), which were constructed by different Popes over a period of several decades.
Today, the Palais des Papes is open to visitors, who can explore its many rooms, chapels, and courtyards. Highlights of the palace include the Grand Tinel, a vast hall that was used for banquets and receptions, and the chapels, which feature stunning frescoes and artwork. Visitors can also climb to the top of the palace's towers for panoramic views of the city and surrounding countryside. The Palais des Papes is an architectural masterpiece that offers a fascinating glimpse into the history of the Catholic Church and the city of Avignon.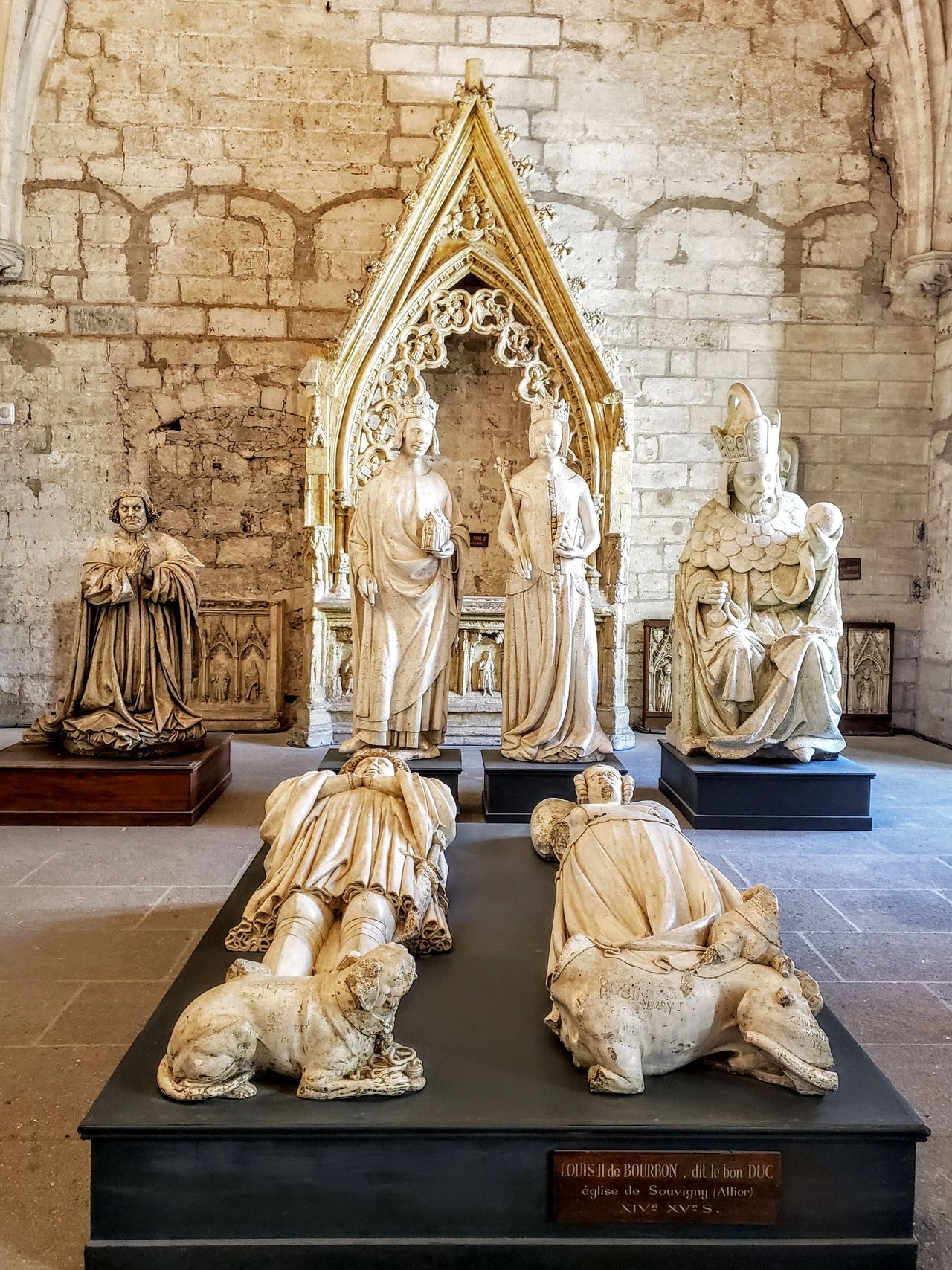 Cavaillon
Driving from Avignon to Cavaillon, where we got our AirBnb – is a quick and easy journey, taking just around 25 minutes along the D900 road. We chose this particular town because of its strategic location from the places we were going to visit. Along the way, you'll pass through some beautiful scenery, including vineyards, olive groves, and rolling hills.
As you leave Avignon, you'll head south along the D900, which is a wide, well-maintained road. After a few minutes, you'll pass through the small town of Morières-lès-Avignon, where you can stop for a coffee or a quick bite to eat if you like.
From there, it's a straight shot to Cavaillon, which is a charming town known for its delicious melons and its historic center. You can explore the town on foot, visiting sights such as the 12th-century church of Saint-Jacques, the Romanesque chapel of Saint-Jacques-le-Majeur, and the weekly farmer's market, which is held every Monday.
The drive to Cavaillon was a great way for my daughter especially, to experience the beauty and charm of Provence, and there are plenty of other towns and villages to explore in the surrounding area if you have more time to spare.