I have not done any blogging lately, I have been procrastinating for a while – so I promise myself to write at least something once every two weeks. I have a lot to talk about from our last travel, which I have started already with Palma de Mallorca and I promise I will do it in parallel with our latest travels.
The reason why I wanted to write about this first is because of the inspiration it gave me. I have heard of agritourism in articles about farms in Europe specially in Italy. I have read and watched Rick Steves mentioned them on his Vlogs. I have never really experienced going to one in our travels.
First off, what is an Agritursmo and why we talk about it so much?
According to TripSavvy:
Starting in the 1950s and continuing through the 1970s, traditional small-scale farming in Italy became less profitable and many farmers abandoned their farms to search for work in larger towns.
However, Italians place great value and worth in their agricultural traditions, especially in the small-scale production of foods like cheese, wine, and olives. By 1985 Italian lawmakers had created a legal definition for Agriturismo, which allowed, and in some cases provided funds for, the rehabilitation and restoration of many abandoned rural buildings and estates.
Some were turned into vacation homes, and others were converted into agriturismo accommodations, similar to English or American bed and breakfasts. These agriturismi allowed small farmers to augment any income from the farm by hosting vacationers and providing them with the unique first-hand experience of the rural way of life in Italy.
Agritourism and the Italian Economy
The agritourism bet by the Italian government proved a boon for rural farmers who could no longer rely solely on their farms' output for income. At least a million tourists visit Italy annually to enjoy the scenic countryside in agriturismo lodgings.
Although the rural population in Italy has declined since the end of World War II, the agritourism sector has given new life to some areas of the country where there were few other options for new industry. [Read more on TripSavvy]
Types of Agriturismo
Agritourism is so popular that there are even subcategories of agriturismo accommodation. For those seeking an environmentally-friendly holiday, many farms offer ecotourism alternatives with total immersion in nature. Tourists seeking a little pampering may opt for a wellness agritourism experience at a farm that offers spa services and treatments.
Prefer to stay active on your vacation? You can choose an agritourism accommodation that includes horseback riding, climbing, swimming, and other sports and activities. And if you're all about the food (and who doesn't want to sample as much authentic Italian food as possible!), choose a culinary-centric agriturismo with food tastings and tours themed around the cuisine of the area you're visiting. [Read more on TripSavvy]
Turuziello Holiday Farm in Massa Lubrense
>> Here is their website <<
The De Gregorio family's farm is located in the village of Schiazzano, one of the villages of Massa Lubrense, which is located on the Sorrento Coast and the nearest to Capri. Massa Lubrense is popularly known as the legendary Land of Sirens, from which it derives the toponym of "Sirenusion". Sirens lived along the coast and with their haunting and beautiful voices lured sailors onto the rocks. – Summer in Italy, Massa Lubrense
According to the website and to Benedetto jr himself, the farm was founded by Benedetto De Gregorio at the beginning of the 20th century in a small, old village in Massa Lubrense, Schiazzano where deep blue sea merges with the green hills.
It is a family run business where all the members give their precious help in the production of cheese: mozzarella, caciotta, caciocavalli and provolone del Monaco DOP (Protected Denomination of Origin), still made in accordance with the original recipes handed down from father to son. – Il Tutuziello, website
I had the opportunity to experience their tour hosted by Benedetto himself. We started with the Lemon Groves for the famous Limoncello, which I learned so much about it's history and their sensitivity to climate. I also learned that the thicker the lemon skin is, the more the zest… and the more Limoncello produced because it comes from the zest of lemons (duh… I should have known that)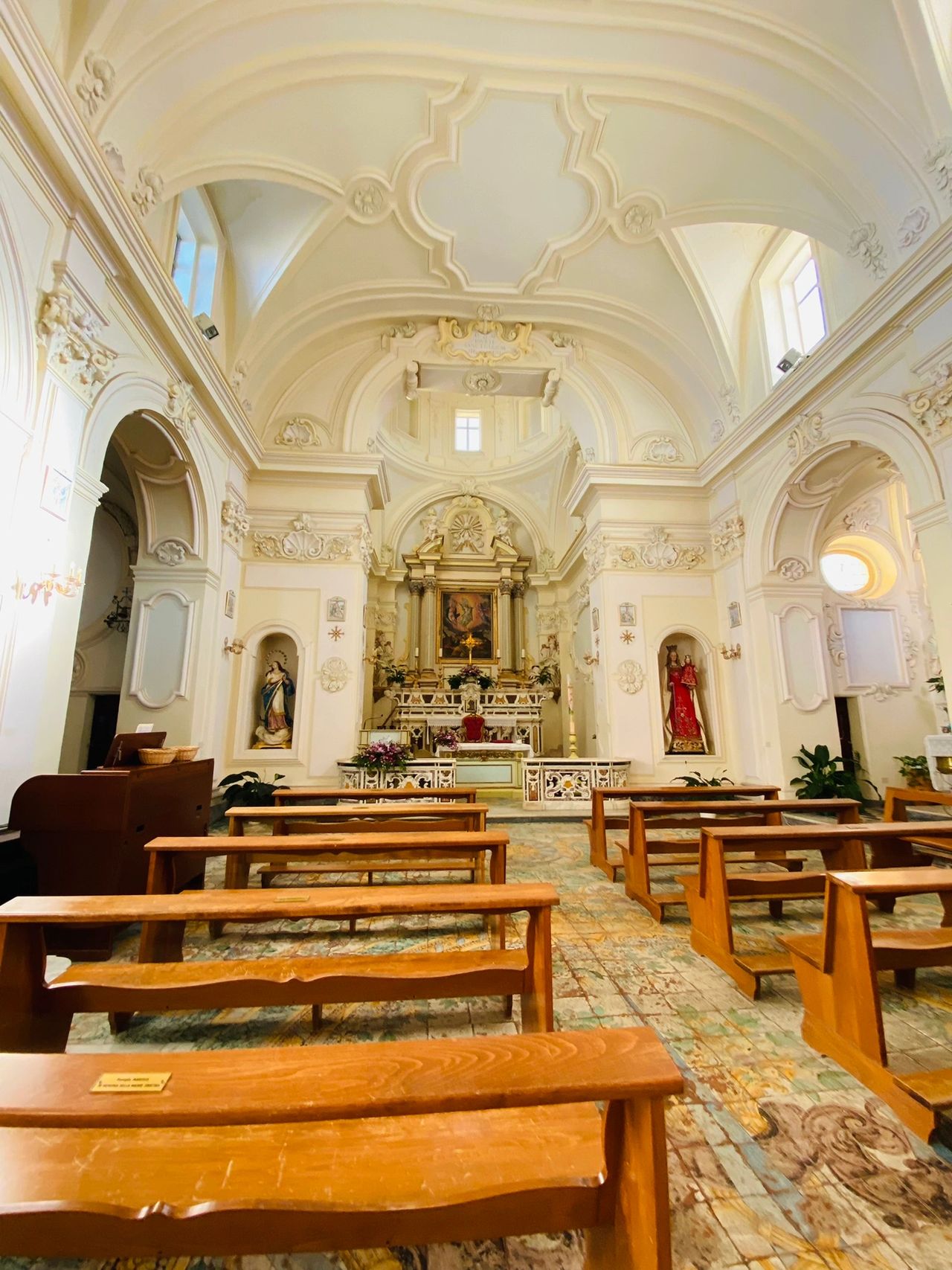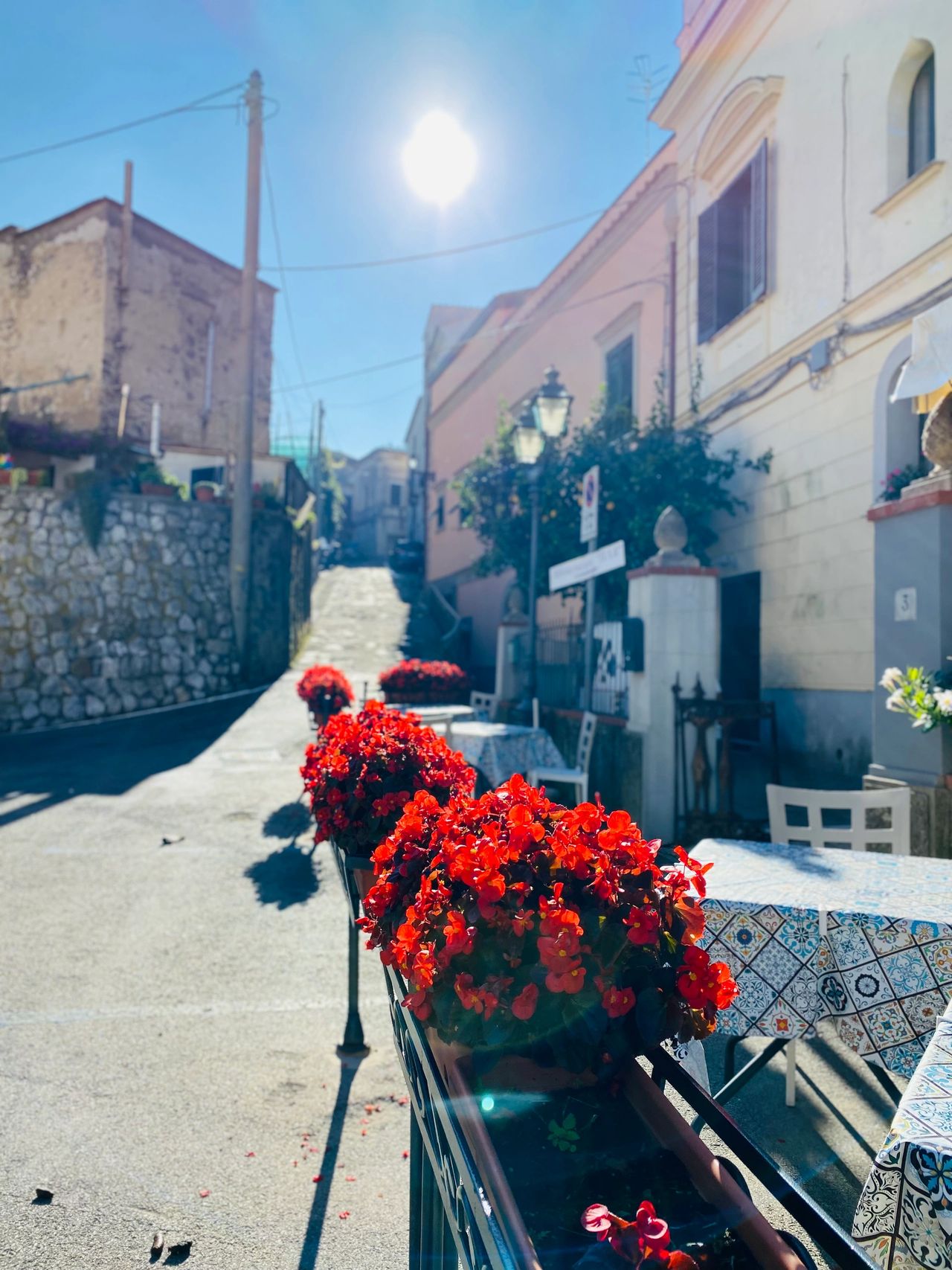 ---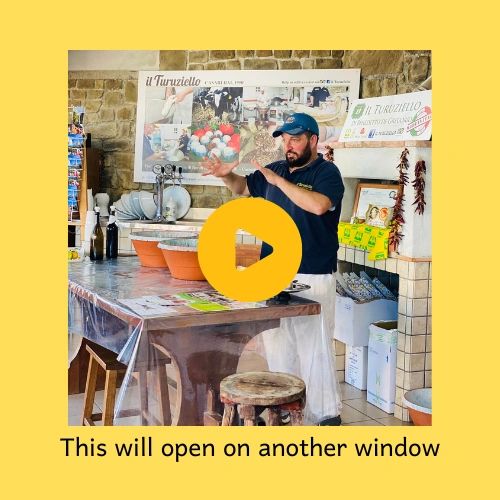 Next, we went up the hills on a very narrow winding road with these tricycles… they called Ferraris (just for fun). Since most of the visitors were in a group and couples, I got the front seat because my husband did not go with me – he was working that day. It was okay, I did not want to go without him but he convinced me to go, this was once in a lifetime and I agreed. I then thought about it afterwards and I was glad I went!
On their website, they start with more than just showing the visitors how mozzarella is made, I guess becasue of the pandemic they shortened it. It says: "We start with a guided tour to the farm to see the cows and calves. Then we go to the dairy where milk is curdled. Raw milk is heated to a 38°C temperature then liquid calf rennet (or kid rennet powder) is added and milk is left to coagulate for about 15-20 minutes. At this point caciottine can be made.
After this, the curd is broken into grains as large as a nut. The curd has to ferment for about 3-4 hours and then is cut into strips and put into containers where it will be worked in hot water. There comes the most creative and amusing phase of mozzarella making process, where the mass is pressed and squeezed and manipulated. At this point mozzarella can be eaten, a warm combination of sweet and salty, a real pleasure of the senses."
Above are videos of Benedetto making mozzarella cheese… I tried capturing as much as I can, and if you watch till the end (Part Three) there is a Limoncello treat for you!
---
The last part of the tour was going back down the hill with those "Ferraris" LOL! It was fun, really. We then make our own pizza, the doughs are already ready – we just knead it and flatten it and put the marinara sauce in a circular motion. It just took 2 minutes to cook it inside the very hot stone oven, then we take our pizza out and we eat it! It was yummy!