Figueres is a city located in the province of Girona in Catalonia, Spain. It is situated in the northeastern part of the country, close to the border with France. The city has a population of around 45,000 people and is known for its rich cultural heritage and art scene.
One of the main attractions in Figueres is the Salvador Dali Museum, which is dedicated to the life and work of the famous Spanish artist. The museum is housed in a former theater and features a wide range of Dali's works, including sculptures, paintings, and other pieces of art.
Figueres also has a number of other cultural institutions, such as the Emporda Museum, which showcases the history and art of the local area, and the Toy Museum of Catalonia, which displays a collection of toys and games from different eras.
Salvador Dali Museum
Figueres is perhaps best known as the birthplace and final resting place of the famous Spanish artist Salvador Dalí. Dali was born in Figueres in 1904 and spent much of his childhood in the city. He later returned to the city in the 1960s to create the Dalí Theatre-Museum, which is now one of the city's main tourist attractions.
The Dalí Theatre-Museum is housed in a 19th-century theater that was destroyed during the Spanish Civil War and later restored by Dali. The museum contains the largest collection of Dali's works in the world, including many of his most famous pieces. Visitors can see sculptures, paintings, and other works of art that showcase Dali's unique and surreal style.
One of the most striking features of the museum is the large geodesic dome that dominates the roof of the building. The dome is covered in thousands of pieces of glass and is one of the most recognizable landmarks in Figueres. Inside the museum, visitors can explore a variety of rooms and galleries that showcase Dali's work, including a room dedicated to his famous Mae West Lips Sofa and a room containing his jewelry designs.
In addition to the Dalí Theatre-Museum, visitors to Figueres can also explore other locations associated with the artist, such as the Casa-Museu Castell Gala Dalí in nearby Púbol and the Portlligat House-Museum in Cadaqués, which was Dali's primary residence for much of his life.
Getting there
Figueres is well-connected to other parts of Spain and Europe, making it easy to reach by a variety of transport options. Here are some ways to get to Figueres:
By train: Figueres is served by a high-speed train station called Figueres Vilafant, which is located just outside the city center. The station is on the Barcelona-French border high-speed line, which means that it's easy to get to Figueres from Barcelona, Girona, or other cities in Spain, as well as from Perpignan or Paris in France.
By bus: Figueres has a bus station located near the city center, which is served by several bus companies. You can take a bus to Figueres from nearby cities like Girona, Barcelona, or Perpignan, as well as from other destinations in Spain and Europe.
By car (which we did): Figueres is located just off the AP-7 motorway, which runs along the eastern coast of Spain. You can rent a car from nearby cities like Barcelona or Girona and drive to Figueres, or you can take a taxi or private transfer.
By plane: The nearest airport to Figueres is Girona-Costa Brava Airport, which is located about 50 kilometers (31 miles) south of the city. From there, you can take a taxi or bus to Figueres. Alternatively, you can fly into Barcelona El Prat Airport or Perpignan-Rivesaltes Airport and then take a train or bus to Figueres.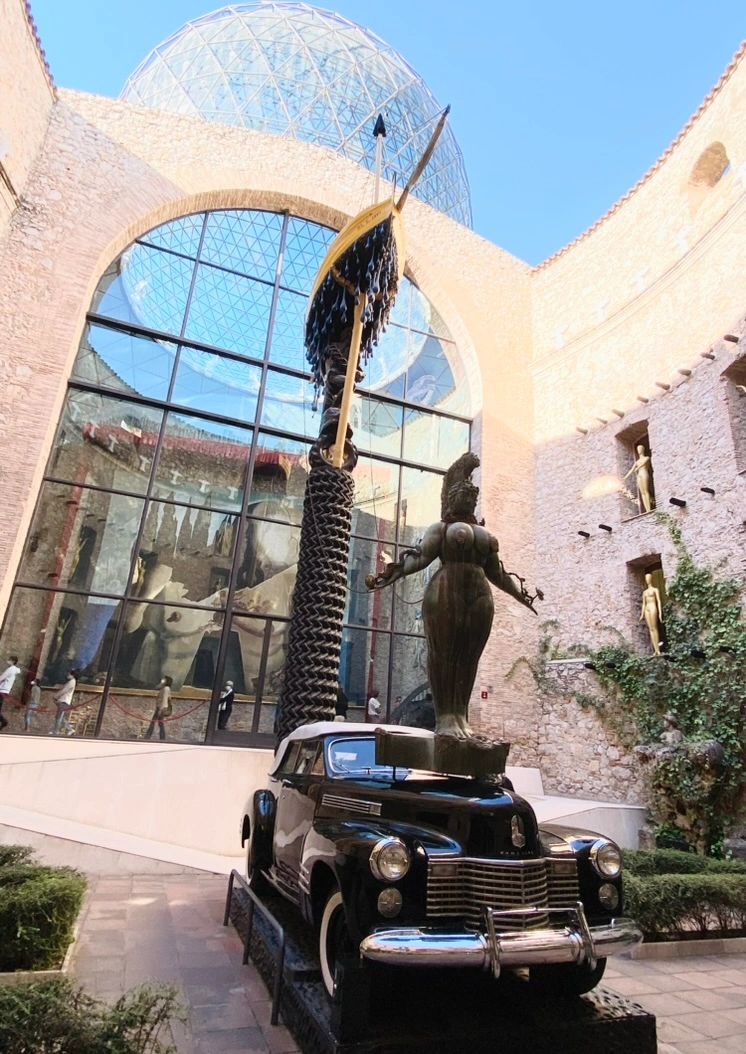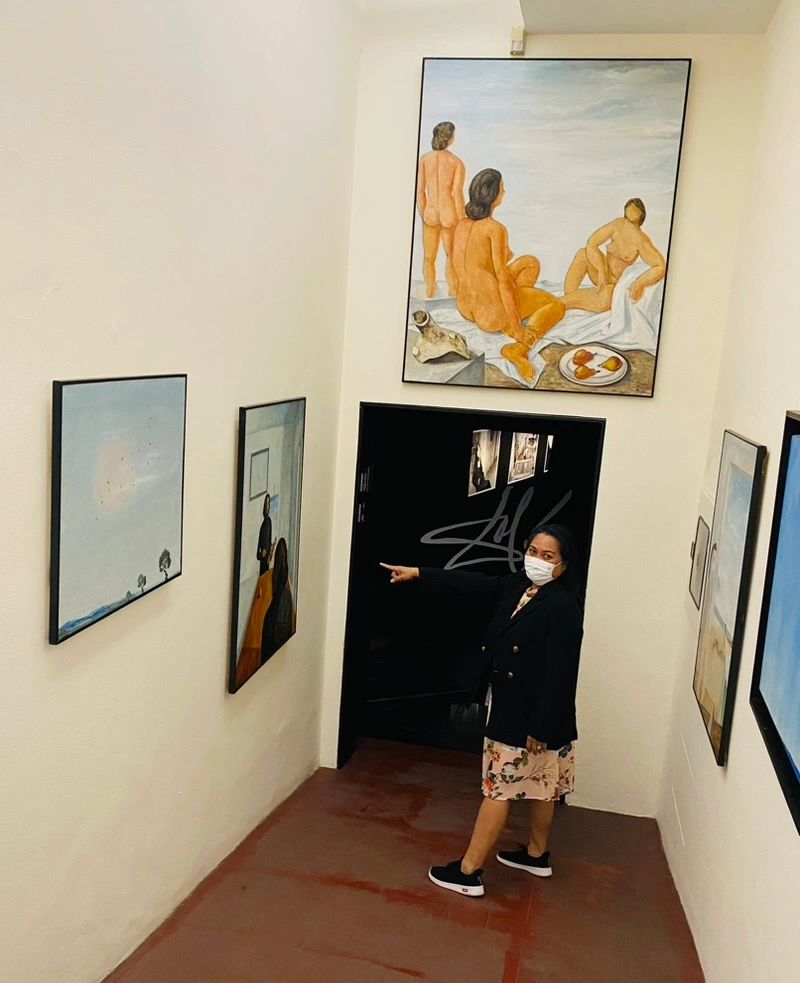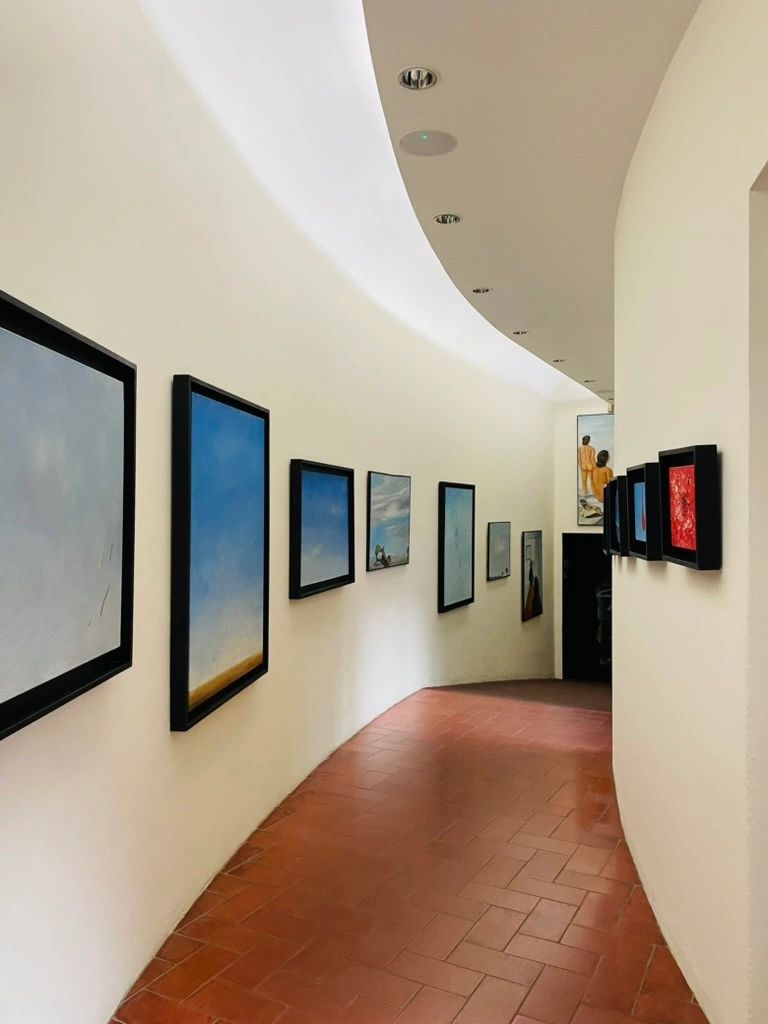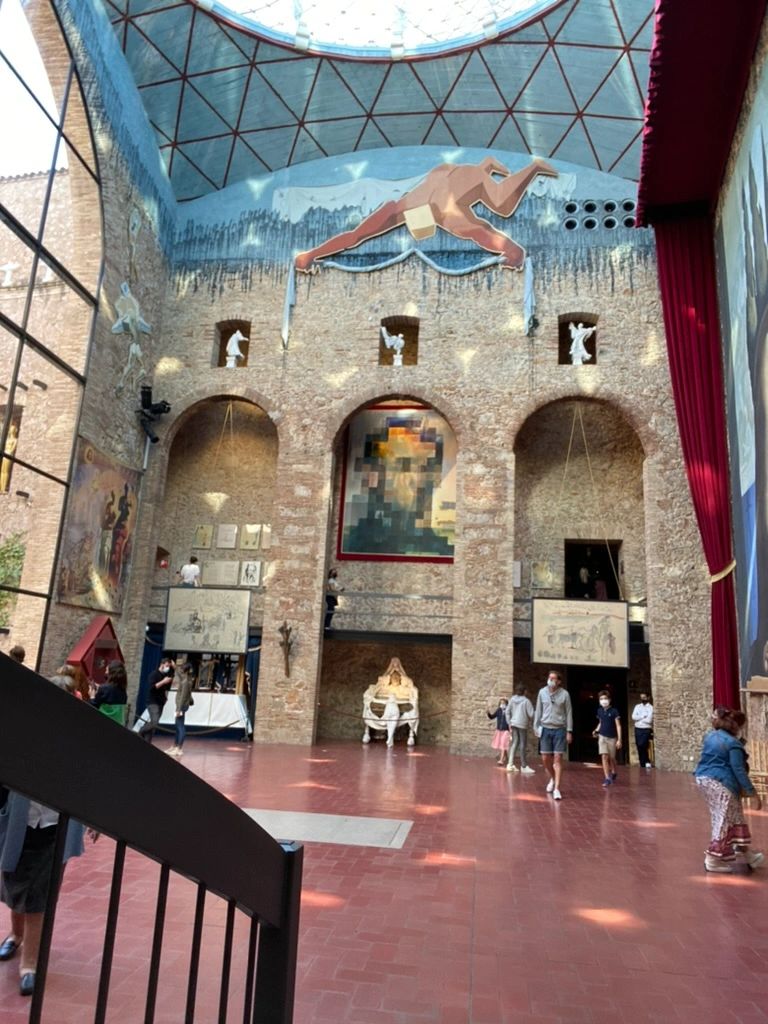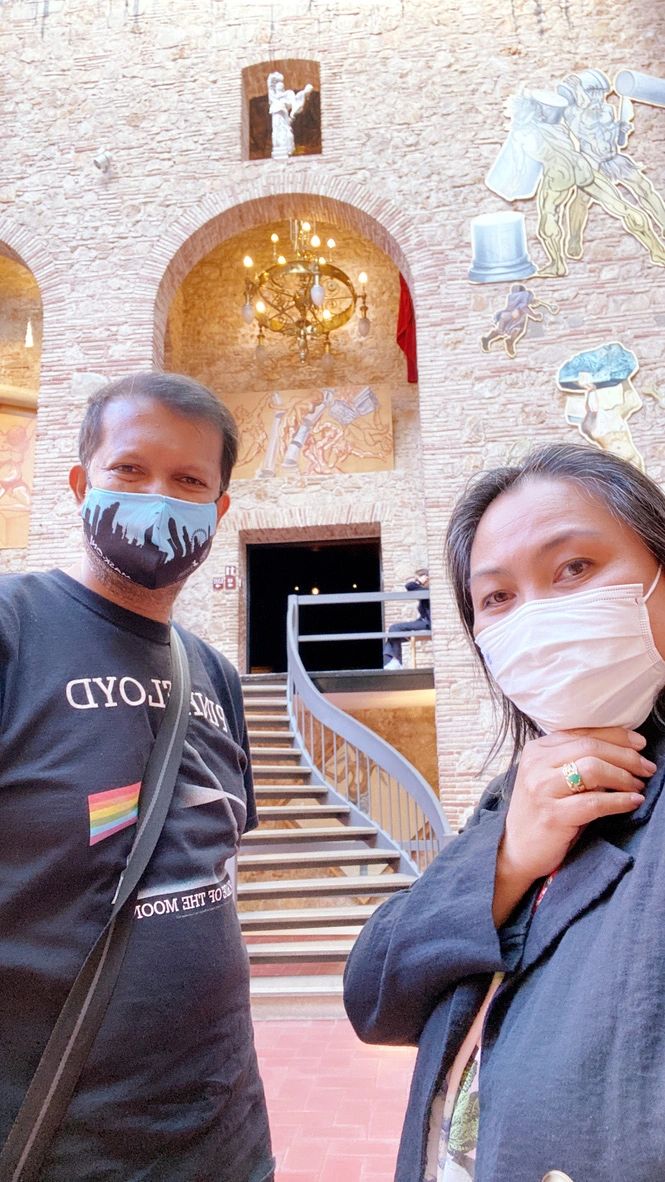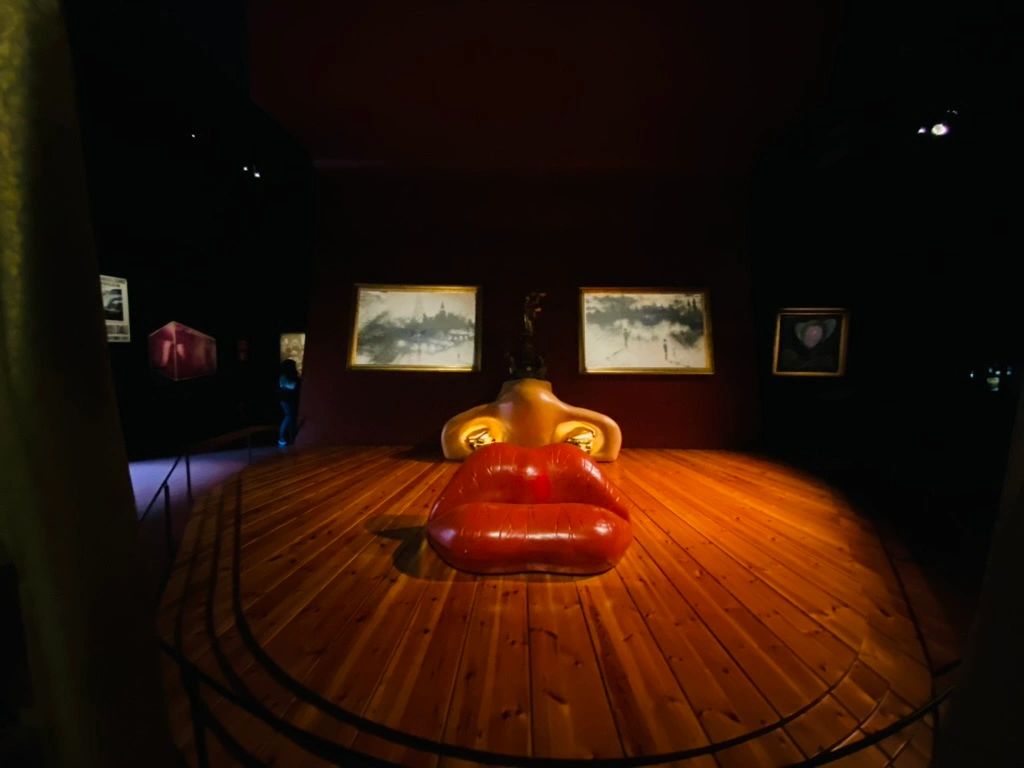 In addition to its cultural attractions, Figueres is also known for its lively food and drink scene. The city has a number of traditional Catalan restaurants and bars, as well as a range of international cuisines.
Outside of the city, visitors can explore the natural beauty of the surrounding area, which includes the Cap de Creus Natural Park and the stunning Costa Brava coastline. The city is also well-connected to other destinations in the region, such as Girona and Barcelona, making it a great base for exploring Catalonia.
Figueres is a must-visit destination for anyone interested in the life and work of Salvador Dali. The city offers a fascinating insight into the artist's world and provides an opportunity to see some of his most famous works up close.