After our very improved and wonderful time in the sea from our Royal Caribbean cruise, we left very early in the morning to get our rental car at the main train station. There are several car rental companies that have offices at or near the Barcelona Sants Train Station (Estació de Sants), which is the city's primary railway station. Some of the well-known car rental companies include: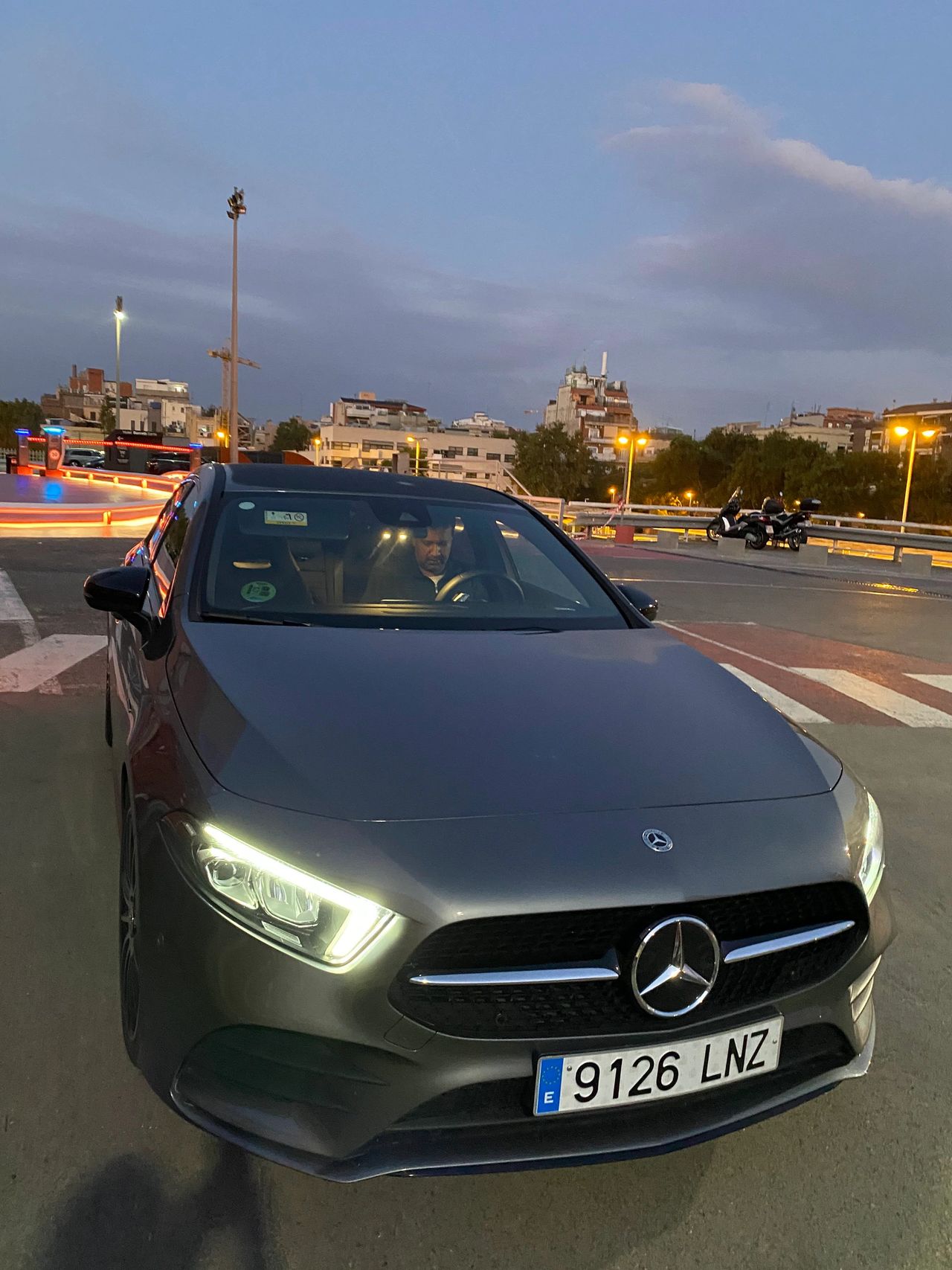 Avis, Budget, Europcar, Hertz, Sixt
You can find the rental offices either within the station itself or in close proximity to the station. It's a good idea to book your car rental in advance, especially during peak travel seasons, to ensure availability and better rates.
Note: To find the best deal, you can compare prices and options using online platforms like Rentalcars.com, Auto Europe, or Kayak. Make sure to review the rental terms, conditions, and any additional fees, such as insurance, before confirming your booking.
The Drive through the Mediterranean Coast
The drive from Barcelona to Nice is a beautiful journey along the Mediterranean coast, passing through the picturesque regions of Catalonia, Languedoc-Roussillon, and Provence-Alpes-Côte d'Azur. Here are some recommended stops along the way:
Girona: This historic city in Catalonia is known for its well-preserved medieval architecture, including the Girona Cathedral and the colorful houses along the Onyar River.
Figueres: A small town in Catalonia that is home to the Salvador Dalí Theatre-Museum, which houses a large collection of the famous surrealist's works.
Cadaqués: A charming coastal village close to the Cap de Creus Natural Park, known for its whitewashed houses, narrow streets, and the Salvador Dalí House-Museum.
Perpignan: Located in southern France, Perpignan is an interesting blend of Catalan and French culture. Visit the Palace of the Kings of Majorca, the Castillet, and the Saint-Jean Cathedral.
Carcassonne: A medieval fortified city in the Languedoc-Roussillon region, featuring well-preserved walls, towers, and the historic Château Comtal.
Montpellier (will be a must on our next French Riviera visit): A lively university city with a rich history, Montpellier boasts several historic sites, including the Place de la Comédie, the Promenade du Peyrou, and the Montpellier Cathedral.
Nîmes (we drove through the town): Known for its well-preserved Roman monuments, such as the Maison Carrée, the Arena of Nîmes, and the Tour Magne.
Avignon : (you can read our blog here) A charming Provencal city that was once the seat of the Catholic popes. Highlights include the Palais des Papes, the Pont d'Avignon, and the Cathedral of Notre-Dame des Doms.
Aix-en-Provence: A picturesque town known for its fountains, art galleries, and historic sites, such as the Cathédrale Saint-Sauveur and the Cours Mirabeau.
Marseille (you can watch our video here): France's second-largest city and a major Mediterranean port, Marseille offers a wide range of attractions, including the Old Port, the Basilique Notre-Dame de la Garde, and the MuCEM.
Cassis (will be a must on our next French Riviera visit): A charming coastal town famous for its cliffs, calanques (inlets), and beaches. You can take a boat tour or hike to explore the stunning Calanques National Park.
Saint-Tropez (you can read our blog here): A glamorous resort town on the French Riviera, known for its beaches, luxury yachts, and upscale boutiques.
Cannes (you can read our blog here): Another famous city on the French Riviera, known for its international film festival, the Boulevard de la Croisette, and the historic district of Le Suquet.
Antibes (you can read our blog here): A coastal town with a rich history, Antibes features a well-preserved old town, the Picasso Museum, and the Fort Carré.
Nice (you can read our blog here): Your final destination, Nice is a vibrant city with a stunning coastline, historic architecture, and a thriving cultural scene. Be sure to explore the Promenade des Anglais, the Old Town (Vieux Nice), and the Colline du Château.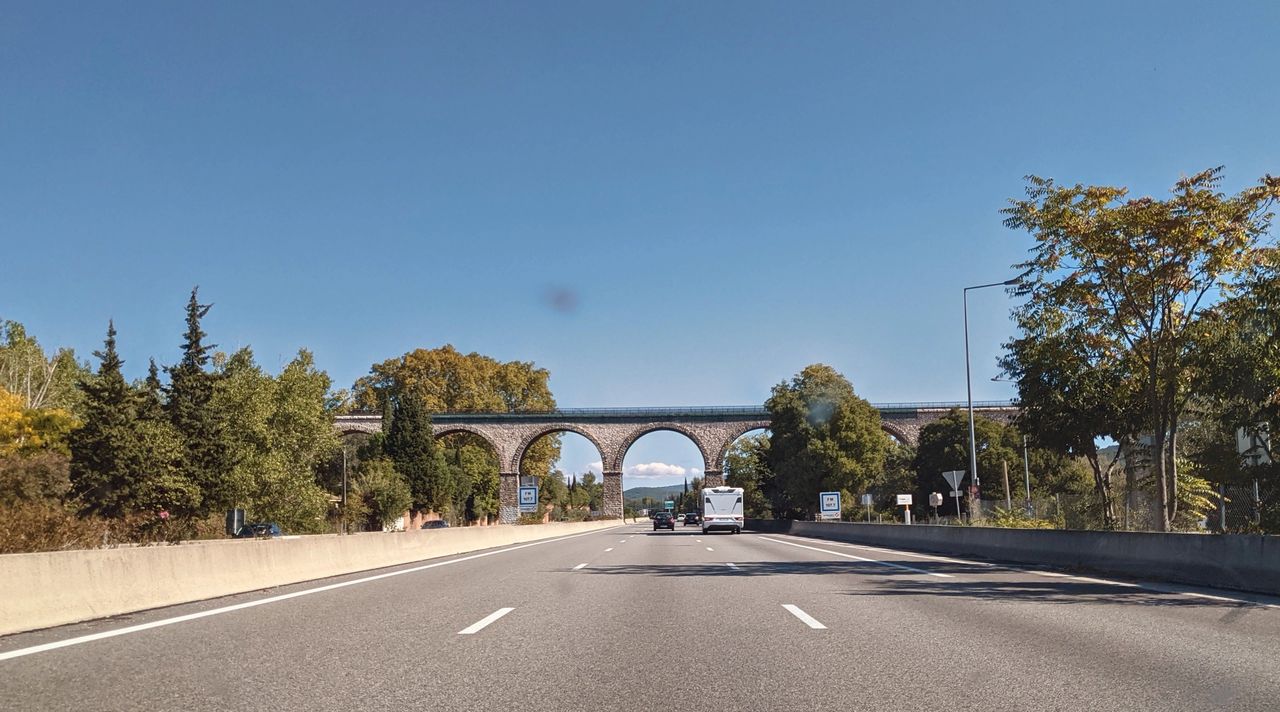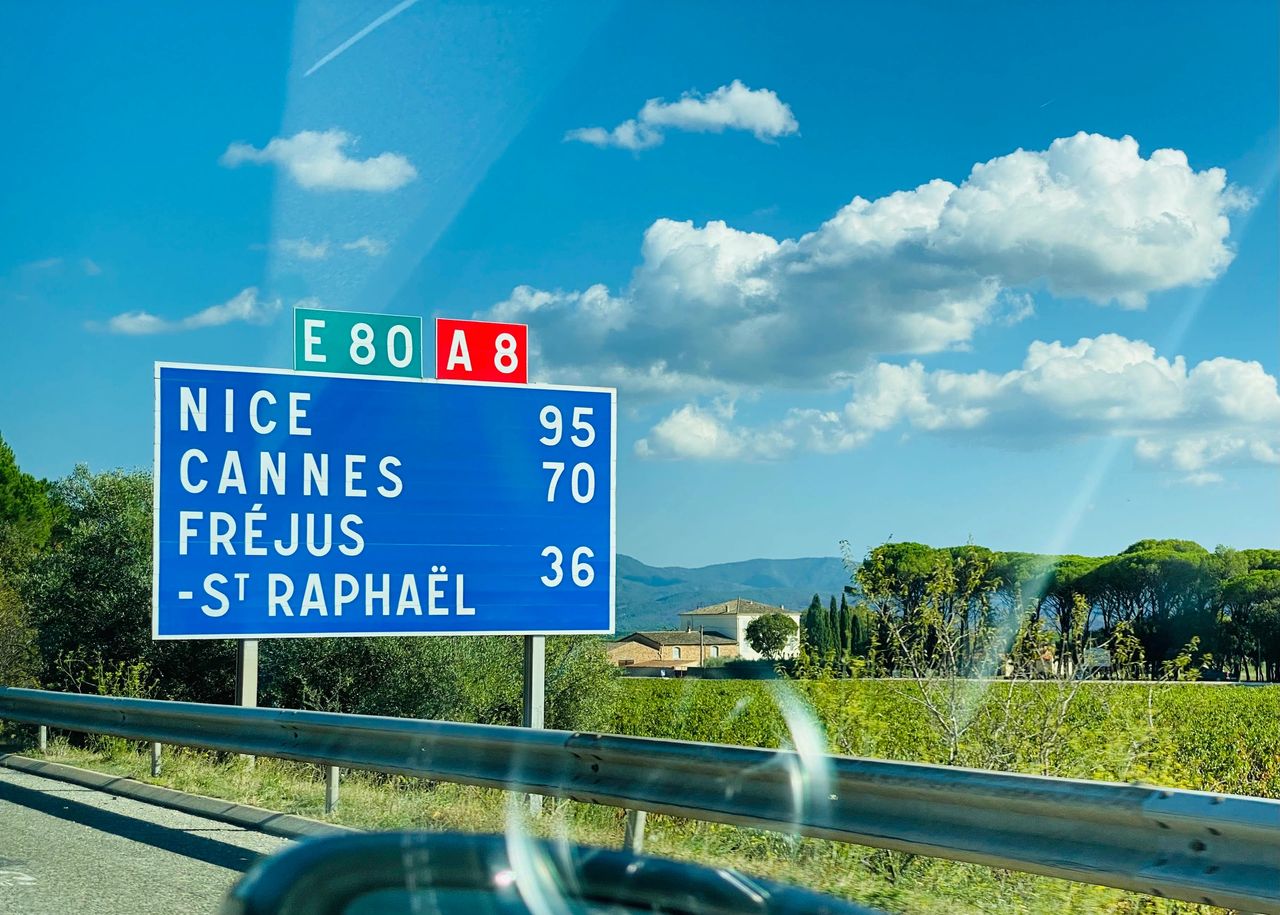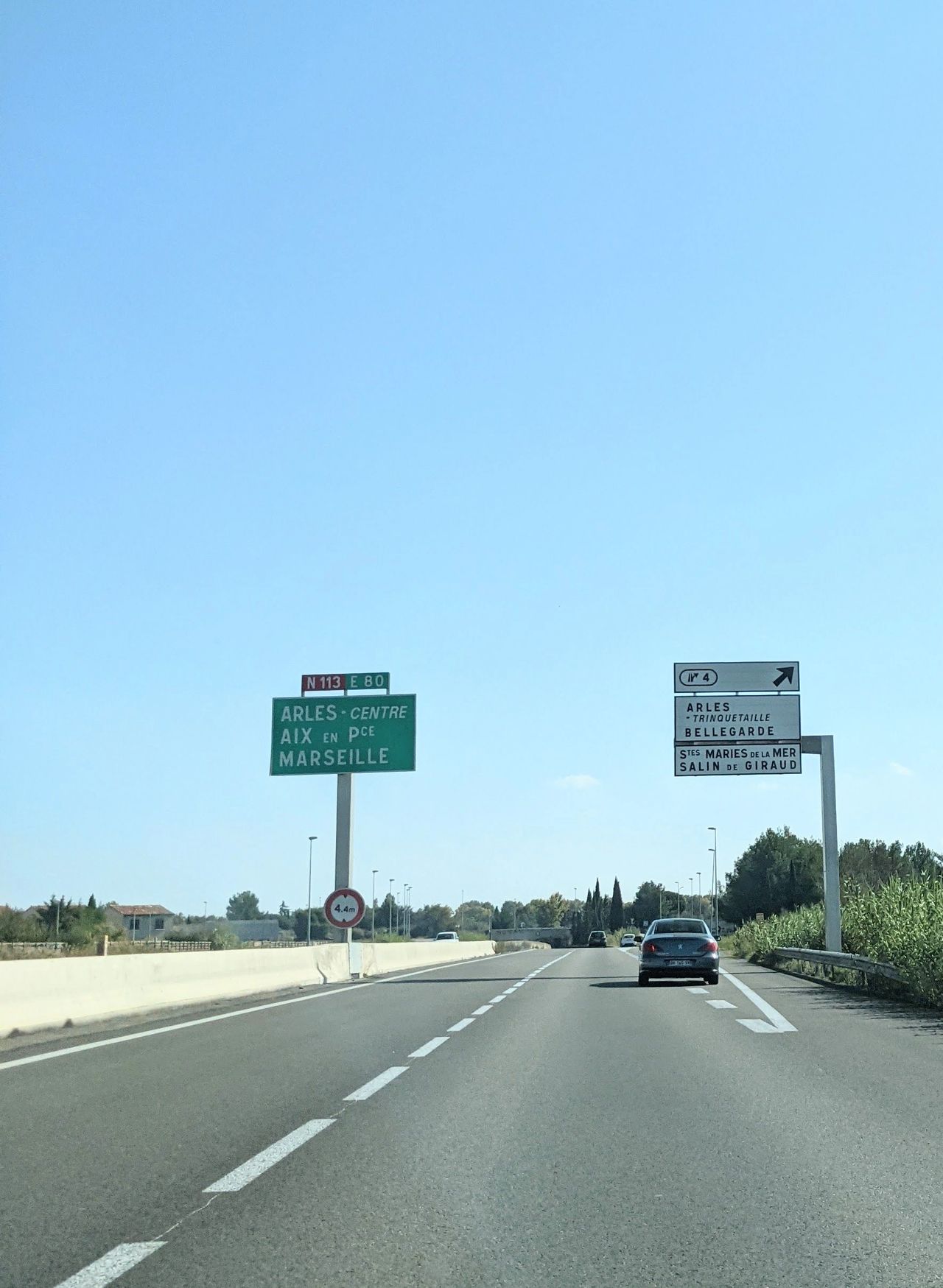 Mont Boron
We got an AirBnB in Mont Boron, a hill located in the city of Nice, France, on the French Riviera. I personally choose to be outside of Nice, since we have a car. I didn't want to be smack in the middle of Nice, or somewhere far. We had plans to go to Monaco and the nearby towns.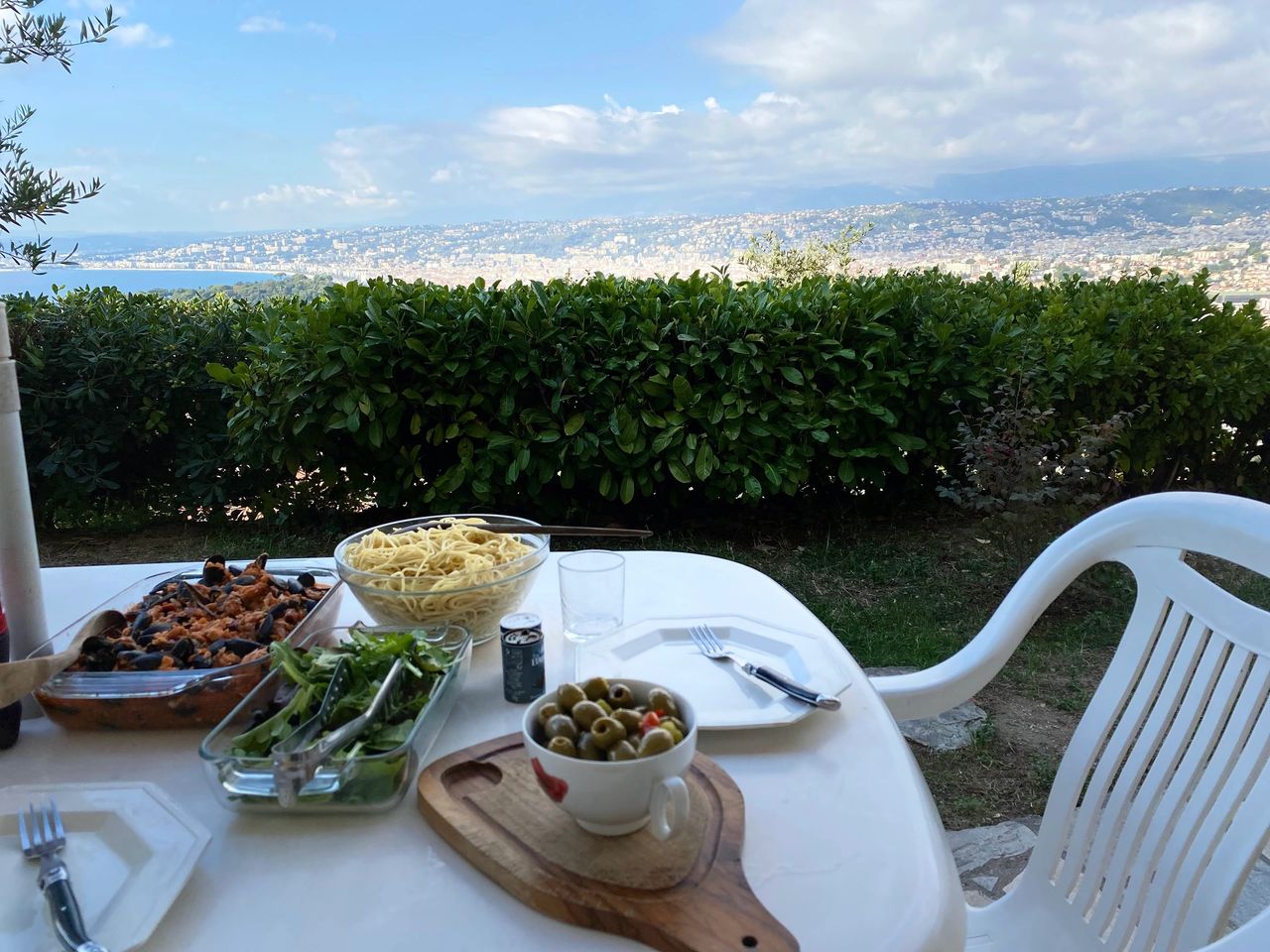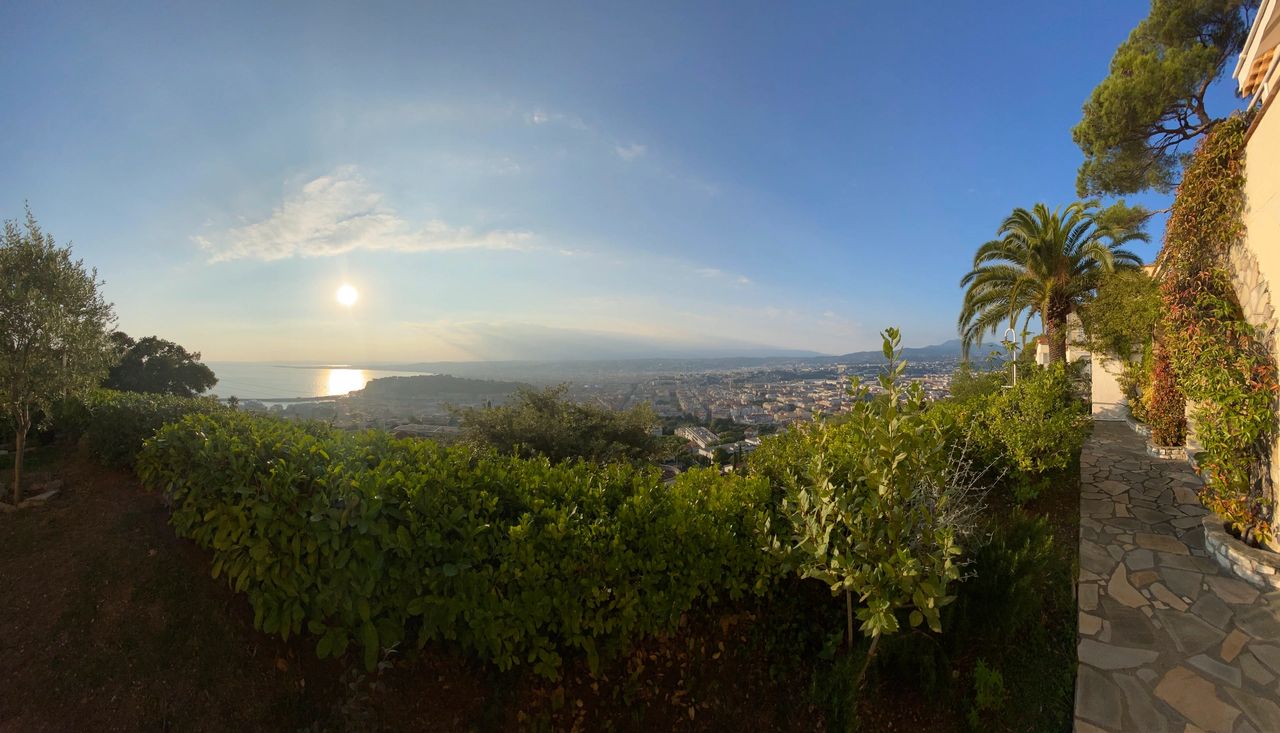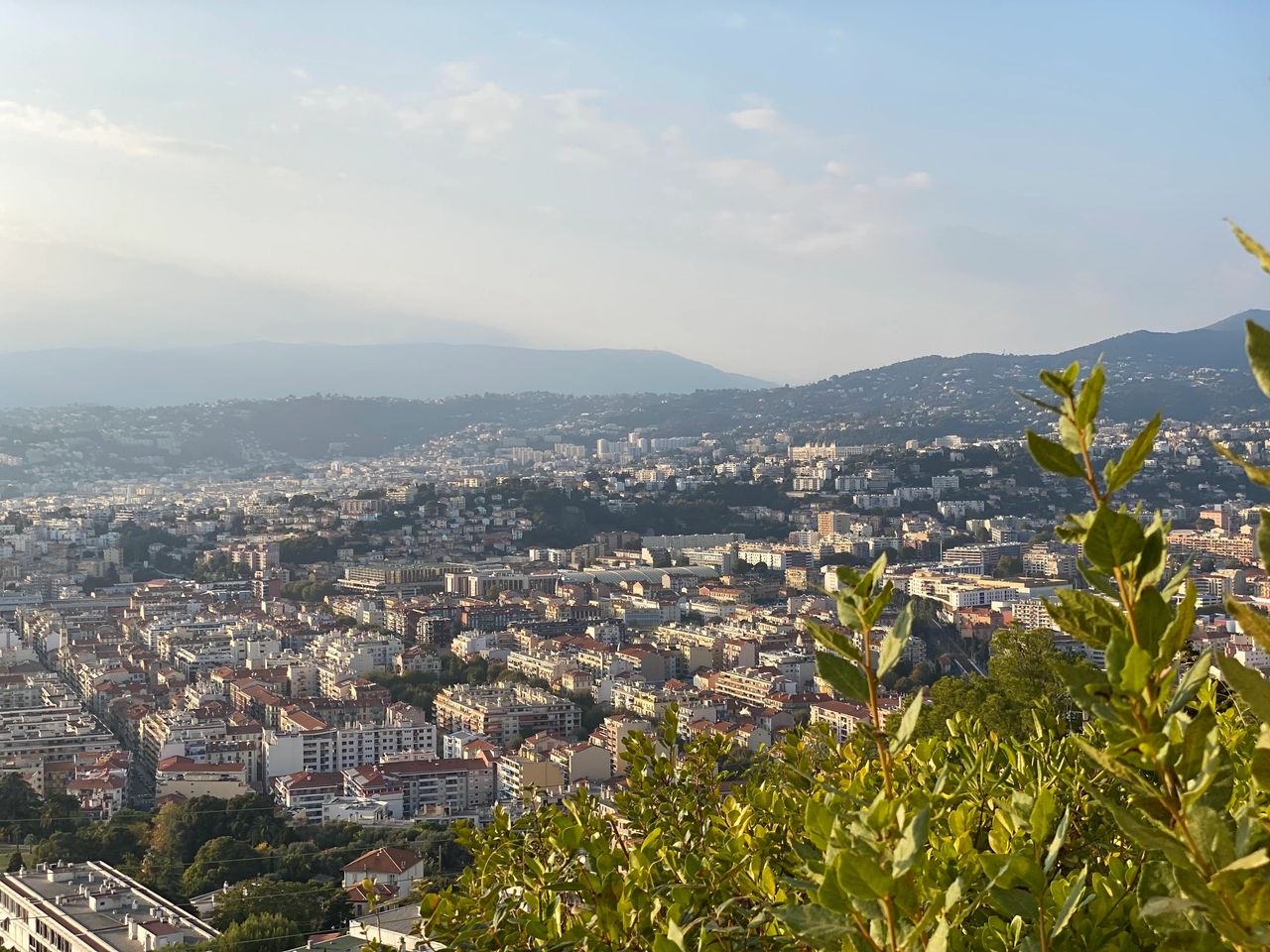 Mont Boron is a popular destination for both locals and tourists who enjoy the outdoors, as it boasts lush vegetation, hiking and walking trails, and various viewpoints. It offers a beautiful natural setting and panoramic views of Nice, the Mediterranean Sea, and the surrounding area. It is home to the Parc Forestier du Mont-Boron (Mont Boron Forest Park), a 57-hectare (141-acre) park that features Mediterranean flora, such as pine and olive trees. The park has several well-maintained trails, suitable for hiking, jogging, and mountain biking. Visitors can also find picnic areas and children's playgrounds within the park.
At the top, you'll find the Fort du Mont Alban, a 16th-century military fortress that is now a historical monument. The fort offers sweeping views of Nice, Villefranche-sur-Mer, and the Mediterranean coastline.
The area surrounding Mont Boron is known for its upscale residential neighborhoods and luxury villas, including the Villa La Vigie, which was once owned by fashion designer Karl Lagerfeld.
Note: To reach Mont Boron, you can either hike up from Nice or take a bus (line 14 or line 30) from the city center. The hike is relatively easy and offers a pleasant way to enjoy the picturesque views and peaceful atmosphere of the hill.
Nice
Nice, located on the French Riviera, is a vibrant city with a mix of history, culture, and stunning natural beauty. Here are some must-visit places in Nice:
Promenade des Anglais: This iconic seafront walkway stretches along the coastline and offers beautiful views, beach access, and many dining options.
Old Town (Vieux Nice): A maze of narrow streets, historic buildings, and vibrant markets, the Old Town is perfect for wandering, shopping, and dining.
Cours Saleya: Famous for its daily flower and produce market, as well as its antique market on Mondays, this lively square is surrounded by restaurants and cafes.
Colline du Château: A hilltop park that offers panoramic views of Nice, the Bay of Angels, and the surrounding mountains.
Musée Matisse: Dedicated to the works of French artist Henri Matisse, the museum features a large collection of his paintings, sculptures, and personal belongings.
Musée d'Art Moderne et d'Art Contemporain (MAMAC): This museum showcases modern and contemporary art from the 1950s to the present.
Russian Orthodox Cathedral: A beautiful and ornate cathedral that stands as a symbol of the city's rich cultural history.
Nice Cathedral (Cathédrale Sainte-Réparate): A 17th-century Baroque cathedral located in the heart of Old Town.
Place Masséna: The city's main square, surrounded by stunning architecture and featuring a tramway, shops, and restaurants.
Palais Lascaris: A 17th-century aristocratic residence turned museum, showcasing art, historical artifacts, and exquisite architecture.
These are just a few highlights of Nice's attractions. The city offers much more to explore, including its beaches, parks, and vibrant nightlife.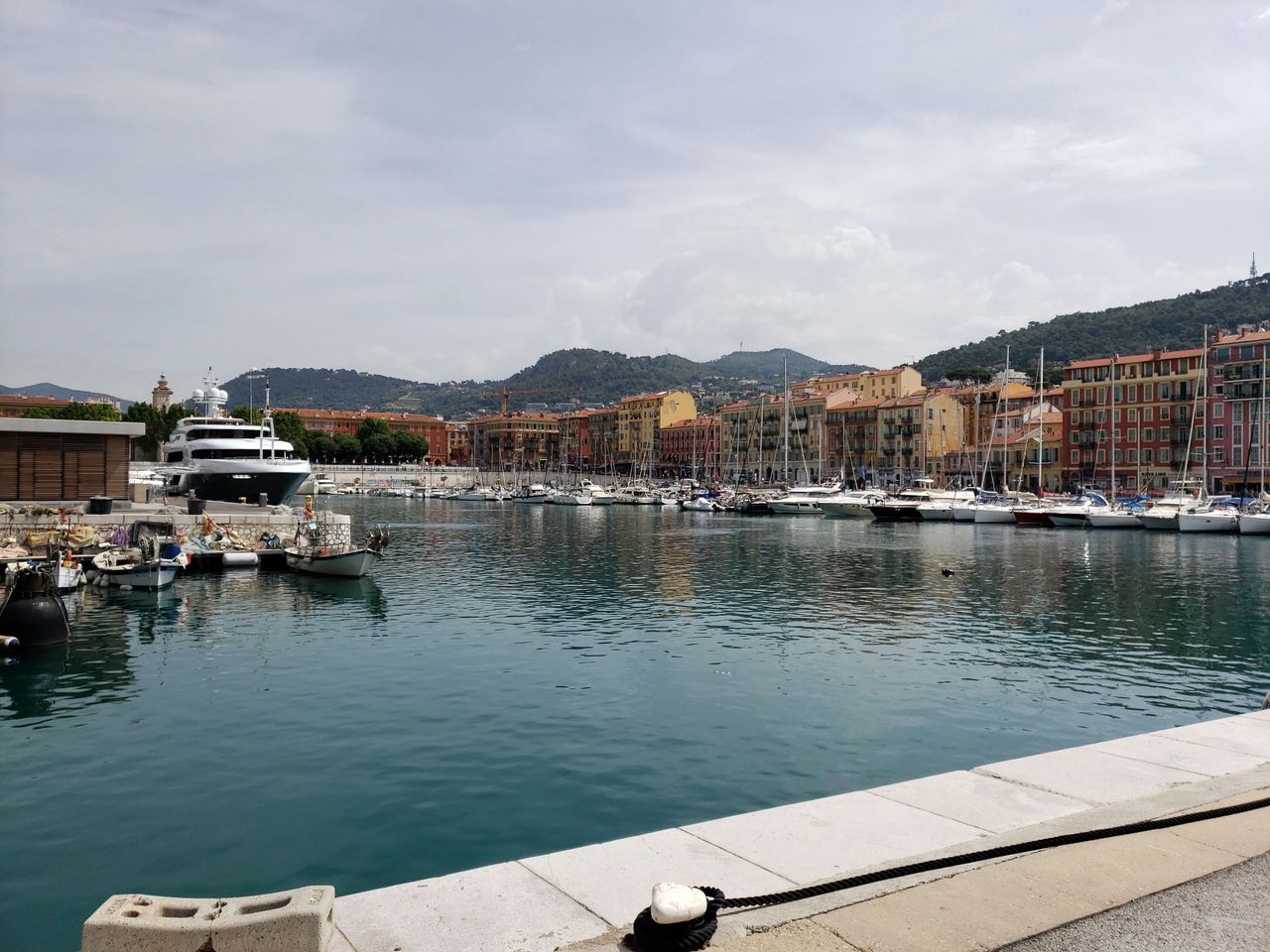 ---
If you are planning to drive:
Driving in Nice and the surrounding areas can be an enjoyable experience for an American tourist, as it provides the opportunity to explore the beautiful French Riviera at your own pace. However, driving in Nice can be challenging for some drivers, particularly those who are not accustomed to the narrow streets and tight spaces often found in European cities. Here are some of the potential hardships you might encounter:
Narrow streets: Many streets in Nice, especially in the Old Town (Vieux Nice), can be quite narrow and winding. This can make driving and maneuvering more difficult, particularly for larger vehicles.
Limited parking: Parking in Nice can be scarce and expensive, especially in popular areas and during peak tourist seasons. You may have to park some distance away from your destination and walk, or use public transportation.
Pedestrian zones: Some areas in Nice, particularly in the Old Town, are pedestrian-only zones. Be aware of these restrictions and plan your route accordingly.
Traffic congestion: Like any urban area, Nice can experience traffic congestion, particularly during rush hours or in popular tourist areas.
One-way streets: Many streets in Nice are one-way, which can make navigation more challenging. Ensure you have a reliable GPS or map to help you find your way around.
Local driving habits: Drivers in Nice and the surrounding areas may have different driving habits than what you're used to. For example, they might be more aggressive or impatient, making lane changes or overtaking without much warning.
Motorbikes and scooters: Motorbikes and scooters are common in Nice and can sometimes weave in and out of traffic, making it essential to stay alert and be prepared for unexpected moves.
Still interested? Consider the following tips:
Rent a smaller vehicle: A compact car will be easier to navigate through narrow streets and find parking.
Use a GPS or smartphone navigation app: This can help you avoid getting lost and make it easier to find your way around one-way streets and pedestrian zones.
Drive cautiously and defensively: Be aware of your surroundings, maintain a safe distance from other vehicles, and be prepared for unexpected moves from other drivers or pedestrians.
Familiarize yourself with local traffic rules: Before driving in Nice, make sure you understand French traffic laws and road signs.
By being prepared and adjusting your driving habits, keep these tips in mind, and enjoy the beautiful scenery and charming towns along the French Riviera. Remember to be patient, practice safe driving habits, and respect local traffic laws and customs.